CABRI's mission is to strengthen the capabilities of African government officials for the implementation of reforms that achieve functional PFM systems. One of the ways we do this is through our recent Building PFM Capabilities (BPFMC) programme, launched in 2017, and premised on the Problem-Driven Iterative Adaptation (PDIA) approach. The BPFMC programme also aligns well with the long-held mantra of CABRI - 'what works, when and how' - and strongly underpinned by our peer-learning and peer-exchange approach.
The BPFMC programme was developed in collaboration with the Building State Capability (BSC) program at Harvard University's Center for International Development. It is practical and experimental, and involves country teams solving a PFM problem through action-oriented team work, and at the same time developing new capabilities. Seven Anglophone African country teams successfully completed the first edition of the BPFMC in Africa programme in 2017. In addition to developing a deeper understanding of the root causes of their problems, the country teams developed capabilities and confidence, and made significant progress - financial reporting rates went up, budgets were prepared faster, and virements and arrears decreased.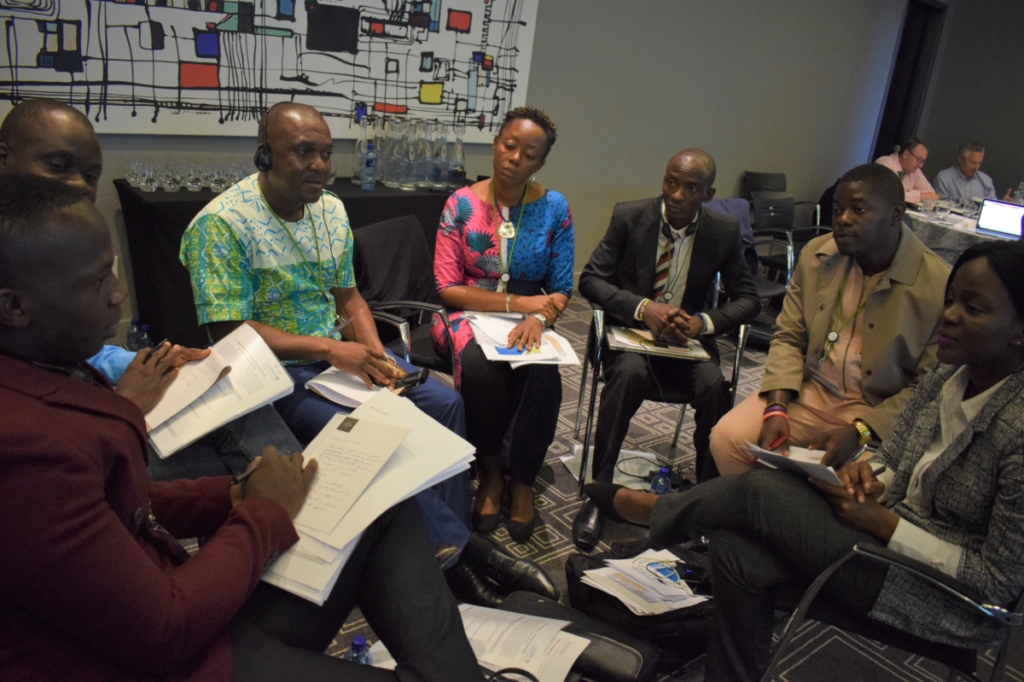 CABRI will soon publish case studies from the 2017 BPFMC programme that describe the progress and learning achieved by the teams.

In February 2018, we opened applications for the 8-month 2018 BPFMC in Africa programme to all CABRI member countries. Members were requested to identify a significant PFM problem in their country and select a team comprising of six officials. This year, we had more applications than we could accommodate. What's more, all our previous participating countries reapplied, despite the considerable work such participation entails - a survey from the 2017 edition revealed that this work accounts for an average 18 hours of work per team per week.
The 2018 edition of the BPFMC in Africa comprise six country teams from the Central African Republic, Côte d'Ivoire, Ghana, Lesotho, Liberia and Nigeria; the first time the programme has brought together Anglophone and Francophone countries. The teams completed the first two stages of the BPFMC programme: an online course and a framing workshop, and are now actively working on implementing actions to address the root causes of their problems. In December the teams will attend a closing workshop to reflect on the programme and report on progress.
The four-week online course introduces teams to the principles of the PDIA approach, and requires of them to deconstruct their problem and gather evidence on its extent and implications. During the framing workshop, held in Pretoria from 22 to 25 May, the teams further analysed their PFM problems, which are described in the table:
| Country | Problem |
| --- | --- |
| Ghana | Overspending by MDAs leading to budget overruns which impede service delivery |
| Cote d'Ivoire | Budgets allocated to MDAs are not contributing to expected results |
| Liberia | Limited Allocation of Funds for Public Sector Investment Projects and underutilisation of allocated funds |
| Central African Republic | Deviations between planned and actual capital expenditure |
| Lesotho | Ministry of Finance does not know how much MDAs require or when cash is required |
| Nigeria | Inadequate funding of health sector resulting in poor primary health care outcomes |
The framing workshop in Pretoria, South Africa also got the teams to identify the: authorisation; abilities; and acceptance that was needed to tackle their problem. Although the teams were authorised by their finance ministers to participate in the programme, certain actions may need further authorisation and may require the team to seek the acceptance of various stakeholders.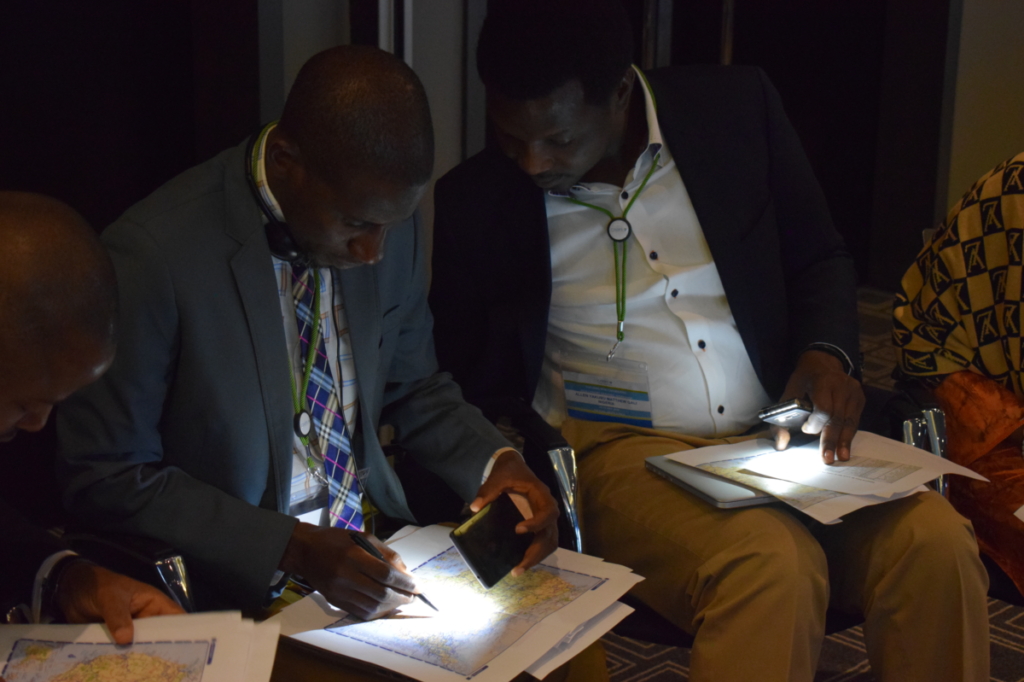 As the framing workshop moved forward, teams drew out the complexity of their problems and recognised the lack of progress achieved by previous 'best-practice' solutions. This recognition reiterated the need for local solutions and the importance of context and informal practices. Many teams noted that while they had formal institutions or laws to address the problem, these do not necessarily lead to greater functionality, as in the case of Ghana where the existence of laws that penalise over-expenditure does not prevent its occurrence. Another example is the Central African Republic where good procurement laws are unable to curtail rent-seeking activities and weak contract management and delays.

Following the framing workshop, CABRI staff will support teams with weekly 'check-ins' and at least two 'in-country' visits to assess on progress and guide teams in developing further actions, and also share lessons across teams. We look forward to sharing the progress of the BPFMC teams in future blog posts and case-studies.