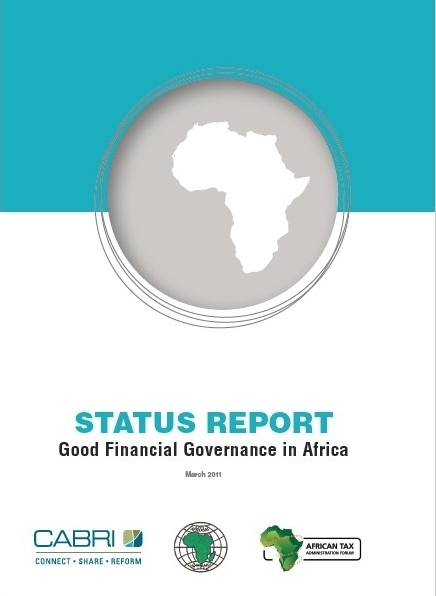 In order to promote economic growth and sustainable development, an effective state should be able to mobilise revenue, borrow prudently, plan and manage the spending of public money in an effective and efficient way and account for the use of funds and the results achieved. Sound public finance management (PFM) contributes to these outcomes through its elements of transparency, participation, responsiveness, review, accountability and predictability. These are elements of good public financial governance (GPFG) - a prerequisite for a state's economic and social development and a focal area of CABRI's work.
In this regard, CABRI, the African Organization of Supreme Audit Institutions (AFROSAI) and the African Tax Administration Forum (ATAF), have jointly produced a research study on GPFG with the support of the African Development Bank (AfDB) and the Deutsche Gesellschaft für Internationale Zusammenarbeit (GIZ GmbH), German Technical Cooperation. The report also underwent an extensive reviewing process through various stakeholders from across Africa and further abroad.
The Status Report on GPFG, which covers several important areas relating to GPFG, such as tax governance, budget preparation and execution, debt management, external audit and legislative oversight of public finances was presented and discussed in a stakeholder conference in Tunis in November 2010.