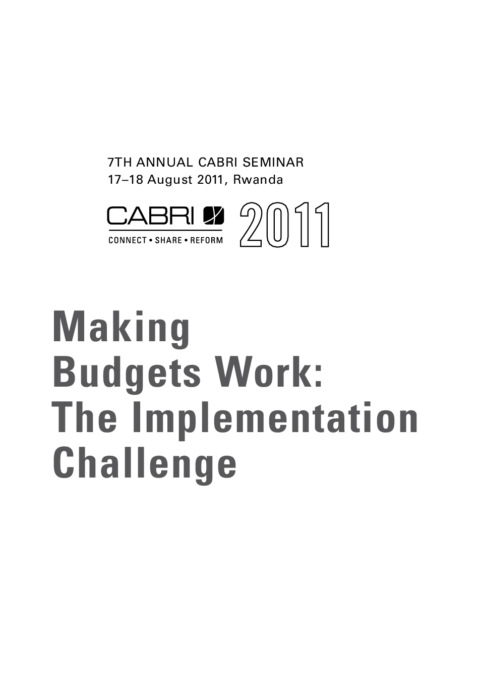 en
Download (472.6 KB)
Contents
1. Making budgets work – closing the implementation gap
2. Framing the challenge: common factors in weak budget execution systems
3. Form and function in budgeting: structures matter, but capability matters more
4. The challenge of modernising country legal frameworks for public financial management
5. Fiscal decentralisation to support improved spending for service delivery

The theme of the seminar, "Making budgets work: the implementation challenge", came from the realisation that budgets are made better than they are executed and that improvements in the budgetary system are largely a function of institutional change, in the contemporary sense of the basic rules that govern the behaviour of organisations and individuals. The devolution of financial authority from central government to sub-national authority and the rules at sub-national levels that govern the financing of services, were also seen as critical in enhancing budget implementation.
Year: 2011 Theme: CABRI Conference, CABRI 7th Annual Seminar Countries: Morocco Language: English