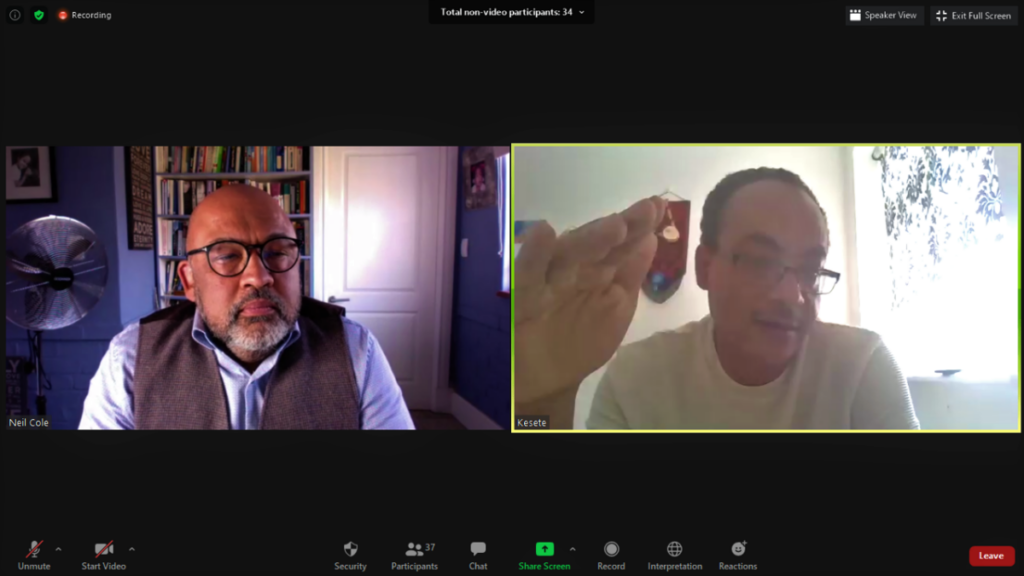 The unprecedented health crisis on a global scale has reinforced the need for a strong and resilient Public Financial Management system in African countries. From regional cooperation (a never seen before pooled procurement platform by the AU/Africa CDC) to reallocation of funds to the health budget; and public accountability and transparency for the resources used in fighting the pandemic (Covid-19 Fund), African countries are having to deal with challenges that are time and resource constrained.

On August 12 and 13, the Collaborative Africa Budget Reform Initiative (CABRI) organized a two half-day workshop to bring together health and finance officials from African Ministries in a high-level virtual workshop. Senior Officials from CABRI member countries and African Ministries of Finance, Budget, Economic Planning; Ministries of Health; Procurement Offices; and development partners came together to share and learn how their cross-country peers are managing the limited resource for effective decisions in health financing and budget management; to brainstorm on (1) how to ensure transparency and accountability in times of crisis; and (2) financing for health.
The workshop was attended by 34 participants from 13 countries (Lesotho, Cameroon, Rwanda, Mauritius, Democratic Republic of Congo, Ghana, Liberia, Mali, Guinea, Côte d'Ivoire, Benin, Nigeria and Kenya) and several organizations (Africa CDC, IMF Afritac South, African Union, SPARC, Oromiya Regional Health Bureau, Ethiopia).
The workshop was launched by a keynote address by Dr Kesete Admasu, CEO, Big Win Philantrophy and former Minister of Health of Ethiopia. Dr Admasu spoke about the challenges that African countries are facing in mitigating the pandemic and also the need for continuity of services through the COVID-19 pandemic and how if the health systems in Africa are overwhelmed we could regress in the progress made in HIV, TB and Malaria. Dr. Admasu reiterated the importance of consolidating the primary health care system which should be maintained as one of the pillars of a sustainable health system in countries. He stated that countries needed to reimagine its approach as a society to ensure the highest level of health, wellbeing and social justice. Dr. Admasu's key messages to the audience was centered around the need for resource mobilization, pooling to guarantee access to health and protect against risks; and efficiency purchasing as a means of transferring of resources to ensure equity.

The questions posed to the workshop participants for brainstorming and reflection over the next two days were:
· How do we increase budget allocation of resources to healthcare beyond line item allocation and using primary healthcare to defeat the COVID-19 and a pathway to achieving universal health care?
· How do we pool resources at national, regional and international level and how do we use these resources to lead to better outcomes and improve technical efficiency in healthcare? African countries can potentially leapfrog in healthcare by using digital health and bring quality multidisciplinary mobile technology and mobile cash transfer, telemedicine and telehealth to reimagine primary healthcare.
Participants had to opportunity to listen to Mr. Alfred Okho, Adviser to the Director General, Ministry of Budget and National Planning, Ministry of Finance, Nigeria who presented on challenges faced by countries and Nigeria during the COVID-19; and Dr Nkechi Olalere, M.D., Executive Director, Strategic Purchasing Africa Resource Centre (SPARC) who spoke about governance and accountability in strategic purchasing.
Participants during day two of the workshop were divided in two breakout sessions: (1) Mr. Neil Cole, Executive Secretary, CABRI led the discussion on Health Financing. In response to these budgetary pressures, many African countries are becoming more interested in pursuing inventive evidence-based ways of increasing financing, for example, through the use of innovative financing instruments, increasing efficiency gains through tools such as strategic purchasing and the use of instruments which have a positive impact on public health while increasing availability of resources for health such as health taxes; (2) Ms Ashveena Gajeelee, Head of Technical, CABRI led the discussion on Transparency and Accountability. This session focused on the role of institutions and the need for ministries of finance and health to work more closely together to increase resource allocation and efficiency in health budgets and processes. Participants discussed how countries budget for health and how the interaction between various stakeholders, particularly between ministries of finance and ministries of health could be improved. Countries delegates shared updated on policy changes to tackle the pandemic.
Listen to the keynote address by Dr Kesete Admasu, CEO, Big Win Philanthropy and former Minister of Health of Ethiopia here.