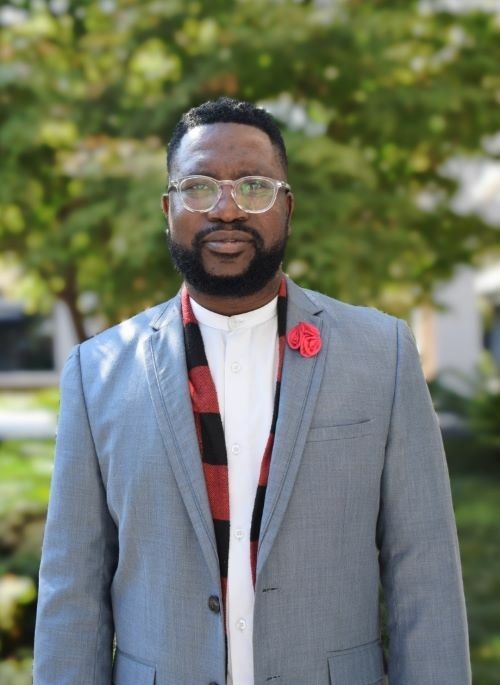 In today's rapidly evolving digital landscape, African countries embrace the opportunities technology presents to revolutionise their Public Financial Management (PFM) practices. The Collaborative Africa Budget Reform Initiative (CABRI), a leading organisation driving PFM reform on the continent, spearheads this transformative journey. This blog post delves into the potential of digitalisation in PFM, shedding light on CABRI's initiatives and their capacity to address country-specific challenges while leveraging technological advancements.
The digital revolution sweeping across the globe holds tremendous potential for improving PFM practices in Africa. With the advent of digital solutions, governments can unlock greater efficiency and effectiveness in public spending, ensuring more reliable budget forecasts through robust forecasting models grounded in historical data. By harnessing the power of digital tools and platforms, governments can automate manual processes, streamline operations, reduce errors, and significantly enhance the overall efficiency of their financial management systems.
Furthermore, digitalisation opens new avenues for transparency and accountability in PFM. Through adopting digital platforms, such as e-procurement and open budget data portals, governments can expand the reach of tender processes, fostering competition and promoting transparency in procurement activities. These technological advancements are concrete examples of how digitalisation can bolster PFM outcomes, leading to improved resource allocation and enhanced service delivery for the benefit of African citizens. Further benefits include a more empowered citizenry to engage governments better.
However, while technology offers many benefits, critically reflecting on its limitations, particularly within low-capacity environments, is crucial. Digital transformation alone cannot address the underlying challenges related to data quality and human inputs. Merely implementing Information Financial Management Systems (IFMIS) without addressing the root causes may result in practical systems and good-quality data. CABRI recognises the need to take a holistic approach beyond technical solutions, focusing on developing institutional capacity, establishing robust data governance frameworks, and investing in training and skills development. By addressing technical and non-technical challenges, African countries can maximise the potential of digitalisation in their PFM processes and drive sustainable improvements.
CABRI actively collaborates with the Ministries of Finance to strengthen capabilities in the digital transformation era. Through its flagship programme, the Building Public Finance Capabilities (BPFC) programme, CABRI provides tailored support to countries, helping them navigate the complexities of digitalisation and ensuring the effective implementation of digital solutions. The BPFC programme adopts a problem-driven iterative adaptation (PDIA) approach, empowering countries to address country-specific challenges through locally tailored solutions. By building the necessary skills and knowledge, CABRI enables governments to effectively leverage technology in their PFM processes, paving the way for improved resource utilisation, enhanced financial management, and more effective service delivery.
Additionally, CABRI's work on Information Systems in Public Financial Management expands the institutional coverage of financial management information systems, drawing valuable lessons from countries such as Benin, Ghana, and Nigeria. By sharing experiences and best practices, CABRI fosters knowledge exchange among African countries, enabling them to learn from one another's successes and challenges in leveraging digital solutions in PFM.
To support countries in their digital PFM journey, CABRI is relaunching the PFM Knowledge Hub, a digital resource centre designed to provide comprehensive tools, insights, and practical guidance. The PFM Knowledge Hub is a centralised platform, housing an extensive collection of reports, case studies, and policy briefs. This wealth of information empowers practitioners and policymakers to access valuable insights, best practices, and practical guidance on navigating the complexities of PFM reforms. By ensuring that countries have access to the necessary support and knowledge, the PFM Knowledge Hub catalyses successful digital transformation in PFM.
Embracing the digital frontier holds immense potential for transforming PFM practices in Africa. CABRI's initiatives in digital PFM, including the relaunch of the PFM Knowledge Hub, the BPFC programme, and the focus on Information Systems, play a pivotal role in driving this transformation. By leveraging technology, African countries can streamline their PFM systems, make informed decisions, enhance service delivery, and drive sustainable development. However, it is crucial to approach digital transformation mindfully, recognising the limitations and ensuring that technology is effectively integrated within the unique contexts of each country. CABRI remains committed to supporting countries in their digital journey, providing technical assistance, capacity building, and knowledge sharing to empower governments to embrace digital innovation and achieve their developmental objectives.
As CABRI, we look forward to the digital transformation of PFM practices which holds great promise for African countries. Through digital innovation, governments can enhance transparency, improve efficiency, improve citizen engagement, and deliver better services to their citizens. CABRI's initiatives in the digital space are instrumental in driving this transformation, providing countries with the necessary tools, knowledge, and support to embark on their digital PFM journey. We are still in the infancy stages. However, by embracing technology and leveraging digital solutions, African countries can unlock new possibilities, drive sustainable development, and create a brighter future for their citizens.