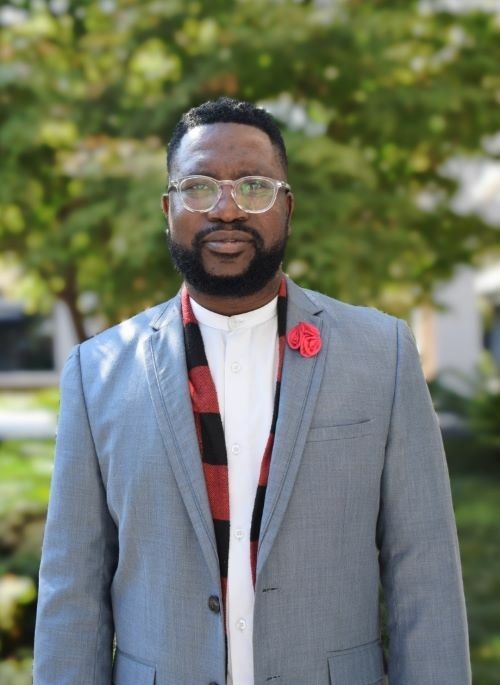 The Birth of BPFC at CABRI
The Building Public Finance Capabilities (BPFC) programme has its roots deeply embedded in the Collaborative Africa Budget Reform Initiative (CABRI)'s commitment to addressing real-world public financial management (PFM) challenges faced by African countries. Born out of a recognition that there was a compelling need to enhance the capabilities of government officials to tackle these challenges head-on, the first steps were taken towards transforming the landscape of public finance in Africa.
Since 2017, CABRI, embarked on a journey to pioneer innovative and practical approaches to capacity-building focussed on country-specific PFM issues identified by budget practitioners. CABRI did this by leveraging on a senior budget officials peer group that undertook country missions like Mauritius, including early work on dialogues with lessons that would be shared for the benefit of other countries.
Over seven years of drawing inspiration from the Problem Driven Iterative Adaptation (PDIA) approach, the BPFC programme was specifically designed to empower local PFM champions who could drive change from within. This approach acknowledges that complex problems require context-specific solutions and local ownership.
The Importance of In-person Interactions
In today's digitally connected world, physical interactions are frequently seen as superfluous. However, our experience with the BPFC programme suggests otherwise. We have learned that nothing can truly replace the value of country teams spending time together in person. That is why we have ensured that our BPFC participating teams have ample opportunities for face-to-face interaction and virtual interactions - also with their Coaches and Authorisers.
It starts with our framing workshop, where participants come together to kickstart the BPFC journey. This workshop provides a crucial foundation for PFM problem-solving, allowing team members to build trust and camaraderie. But it does not end there. Our mid-term review meeting is another such occasion where we bring teams together. Even though virtual, it provides a benefit for teams to engage, giving a chance to reflect on progress, share insights from evidence-based analyses and country stakeholder interactions, and strengthen the bonds that fuel successful collaboration. This brings positive learnings, in preparation for our in-country in-person missions that ensure that participants have meaningful interactions with Coaches, Authorisers, and critical stakeholders. This direct engagement is invaluable for country-contextualised problem-solving and capacity-building.
Taking the BPFC programme into the future – we plan to build its success.
A recent review of the BPFC[1] in six countries, using the PDIA approach revealed that PDIA continues as a reform mechanism that delivers results in the short term. This requires a need for sustained actions in the mid to long term even beyond the set period where CABRI support comes to an end.
In our Strategic planning process, our current thinking around aspects for enhancement of the BPFC programme relates to exploring leveraging the power of Authorisers towards successful reform and looking at problems beyond the finance ministries.
The Power of Authorising Champions: In our ongoing review of the BPFC, we have realised that Authorisers play a pivotal role in the success of the programme. An Authoriser is often a senior budget official within the ministries or even a deputy minister or a permanent secretary. The programme considers bringing these Authorisers together to form a support network. Lawson & Harris (2023) also discovered that the team derives success from an influential authorising agent. To harness their collective power, we are already thinking of enhancements that introduce a new dimension – networks. It is therefore an area that we will explore and look at how it can best support our work going forward. A network of authorisers may not only complement CABRI's support to the local problems, but it also provides a forum for authorisers to learn from each other.
Expanding Beyond Finance Ministries: Traditionally, CABRI's focus has revolved predominantly around team participants representing finance ministries. However, in our experience challenges in PFM most often extend beyond finance ministries and relate directly to sector departments and subnational governments. The implications are profound – improving service delivery, policy decisions, and resource allocation all hinge on addressing multifaceted challenges across a range of public service delivery stakeholders. Nigeria is one example that focused on the health sector financing which resulted in adopting an aid transition plan and increased allocation to the health sector budget for 2019 by 8%. More countries show interest in tackling problems in other sectors.
We will explore how this is best done in CABRI's real-world PFM country budget reform across Africa. As we navigate the ever-evolving landscape of public financial management in Africa, we remain committed to innovation and adaptation. Our review of the BPFC programme underscores the importance of physical interactions, the strength of authorisers' networks, and the need for a more expansive approach. Together, these elements pave the way for even more effective and impactful programmes in the future that will continue to drive positive change across the continent.
[1] Lawson, A. & Harris, J. (2023). Is the problem driven iterative adaptation approach (PDIA) a panacea for public financial management reform? Evidence from six African countries. World Development Perspectives. Elsevier Ltd. (31) 100526. Online: https://doi.org/10.1016/j.wdp....