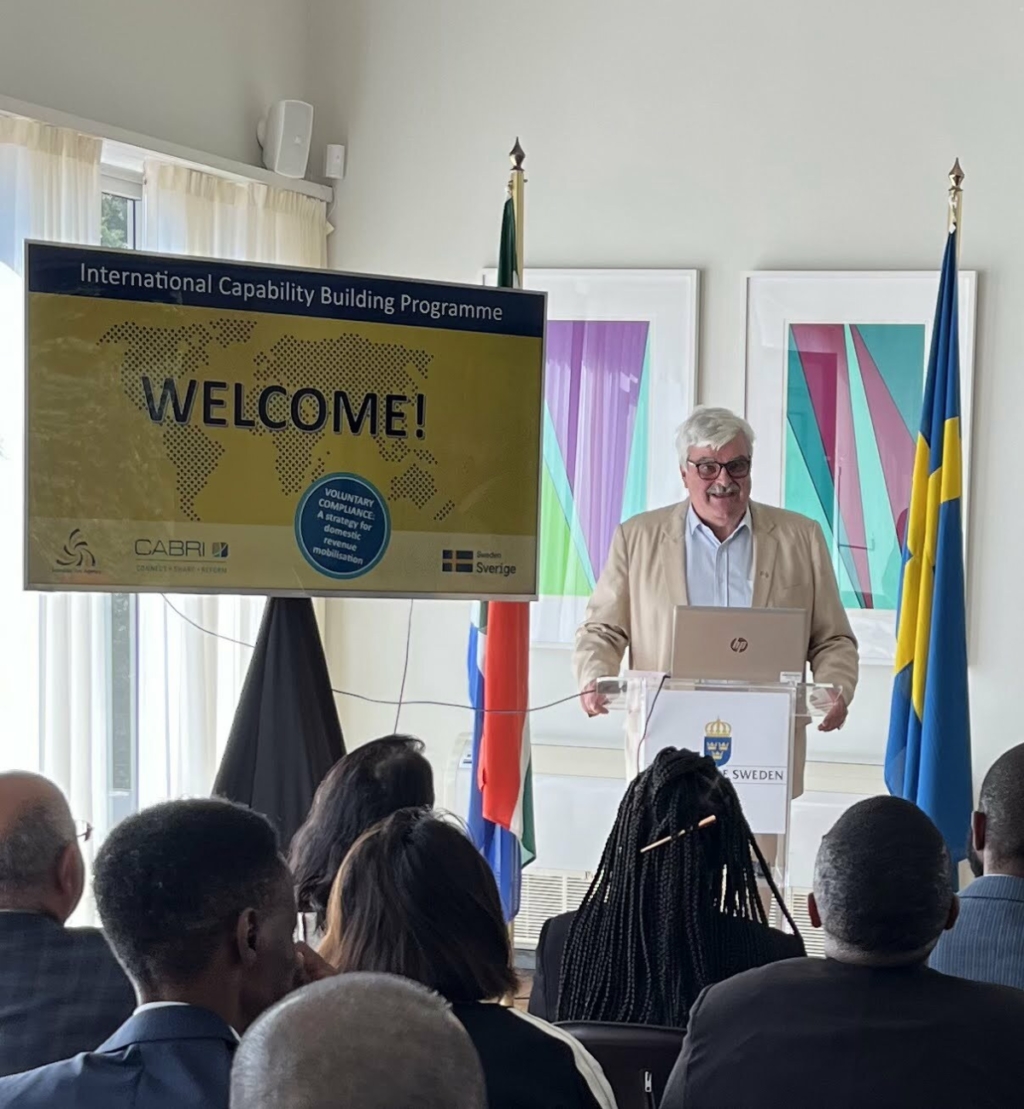 On Friday, 5 May 2023, His Excellency Mr. Håkan Juholt, Ambassador of Sweden to the Republic of South Africa welcomed Dr. Kay Brown, the Executive Secretary of CABRI, representative of the Swedish Tax Agency, and the South African beneficiaries of the International Capability Building Programme (ICBP) on Voluntary Tax Compliance at his residence in Pretoria, South Africa.
The interaction was a great opportunity for His Excellency to hear from participants from the South African Revenue Service (SARS) and the National Treasury of South Africa about the success of the ICBP which is now in its third year already.
The ICBP funded by the Swedish International Development Cooperation Agency (Sida) seeks to tackle tax reforms by using the philosophy of voluntary compliance through the application of the Problem Driven Iterative Adaptation (PDIA) approach which is at the center of CABRI's flagship programme – Building Public Finance Capabilities (BPFC). Our heartfelt thanks to our partners the Swedish Tax Agency), Jonna Enholm Timén and Pär Björklund, for arranging this important, invigorating, enlightening and thought-provoking interaction.
Photos courtesy : Pär Björklund