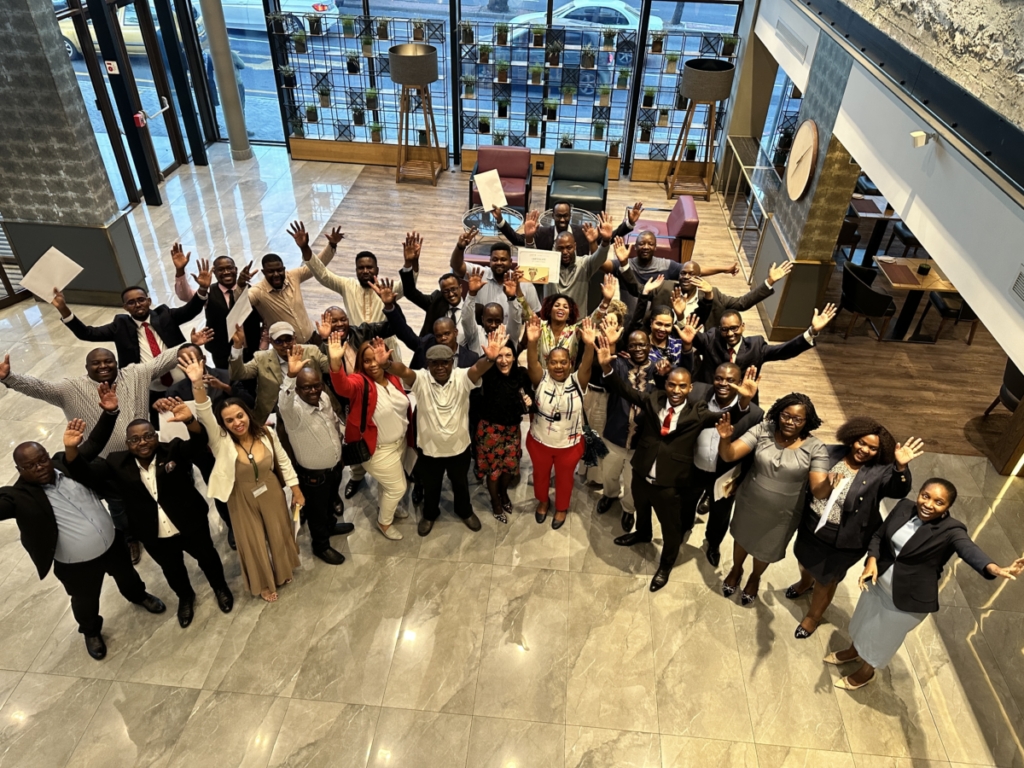 We were in Cape Town, South Africa, from November 7-9, for the Building Public Finance Capabilities for Improved Social Services for Children (BPFCC) Programme Progress Review Workshop.
While the workshop marked the formal close of the programme, it is the first step in markedly improving coordination between line ministries and finance ministries and instilling a problem-oriented focus on Public Financial Management (PFM) reform in the social sectors.
Since the start of the action-learning period in February 2023, collaborative teams from ministries of finance, health, education, and local government across Malawi, Mozambique, Somalia, Zambia, and Zimbabwe have tackled the following problems:

| | |
| --- | --- |
| Malawi | Inequitable and insufficient financial resources and limited autonomy of health facilities impede their ability to plan and forecast their needs, budget, execute funding, and monitor expenditures. |
| Mozambique | Weak implementation of transversal sectoral programmes has resulted in inefficiencies, including duplication, inequitable allocation of resources, and ineffective spending. |
| Somalia | Execution rates for donor-funded projects in health and education were 16% and 35% in 2022, respectively. This has contributed to 60% of children being out of school and one of the highest under-five mortality rates in SSA. |
| Zambia | Low own-source revenue and a collection efficiency rate of 37% in local authorities have led to inadequate provision of social services, ultimately perpetuating poverty. |
| Zimbabwe | Underutilisation of the non-wage budget for primary and secondary education contributes to insufficient numbers of schools, inadequate infrastructure and learning materials, and more than two million children out of school. |
Authorisation is a key component of the Problem Driven Iterative Adaptation (PDIA) approach, which is at the heart of our flagship programme – the Building Public Finance Capabilities (BPFC) Programme. It was an honour to have authorisers from Malawi, Mozambique, Zambia and Somalia with us for this workshop. It was also very comforting to see that the country-teams have the support of their authorities as they seek local solutions to the local problems they have identified when they embarked on this journey.

The two-day workshop culminated with a Regional Policy Dialogue led by UNICEF ESARO on Improving Budget Credibility and Execution in Social Sectors in Eastern and Southern Africa.
CABRI and UNICEF launched the 12-month Building Public Finance Capabilities for Improved Social Services for Children programme in November 2022. The first two months of the programme were dedicated to an online course on problem-driven iterative adaptation.