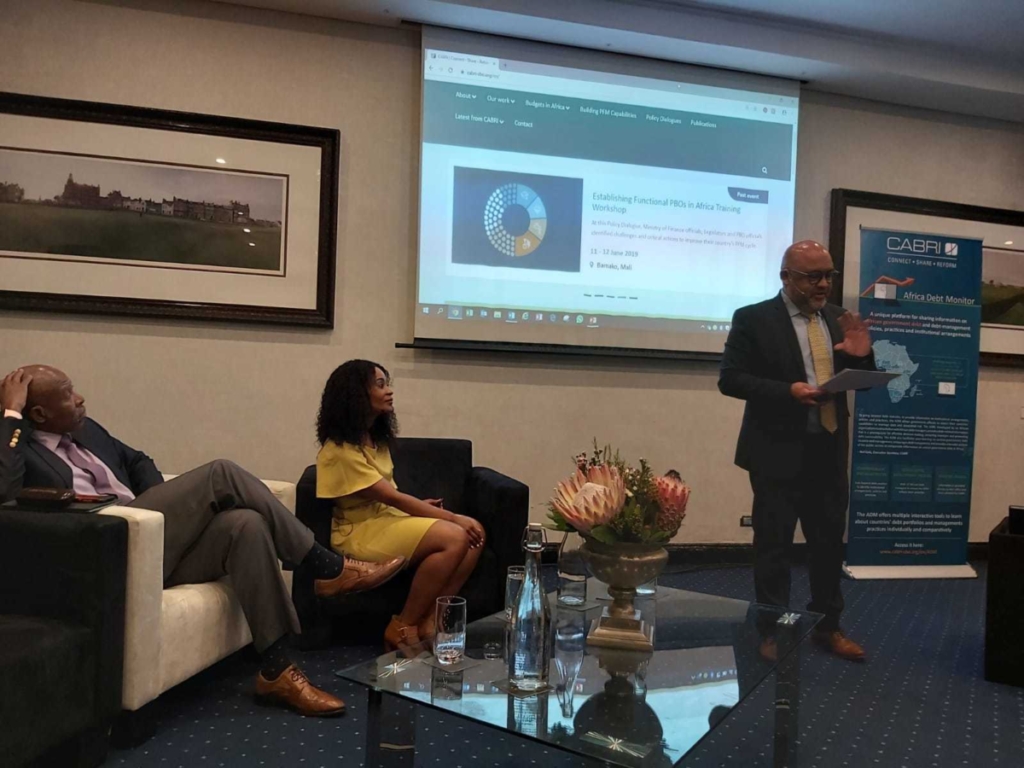 PRETORIA, South Africa (20 September 2019) – The Africa Debt Monitor (ADM) is an African owned initiative that provides quantitative and qualitative information about African central government debt from 20 countries. These countries account for 48 percent of Africa's total public debt and 50 percent of the continent's total GDP. The ADM is the latest knowledge product that was launched by the Collaborative Africa Budget Reform Initiative (CABRI), this morning in Pretoria, South Africa. The keynote speech was delivered by South African Reserve Bank Governor, Lesetja Kganyago and the ADM was presented by Neil Cole, Executive Secretary of CABRI, in the presence of the Chairman of CABRI's management committee, officials from African countries and several international experts. The ADM is an online tool (ADM) that provides a unique platform for African countries to share information on central government debt and debt management policies, practices and institutional arrangements. It enables cross-country peer-learning on public debt issuance and management and provide policymakers, debt managers, investors and researchers with additional insights into the capacity and capability of African debt offices to manage debt and associated risk.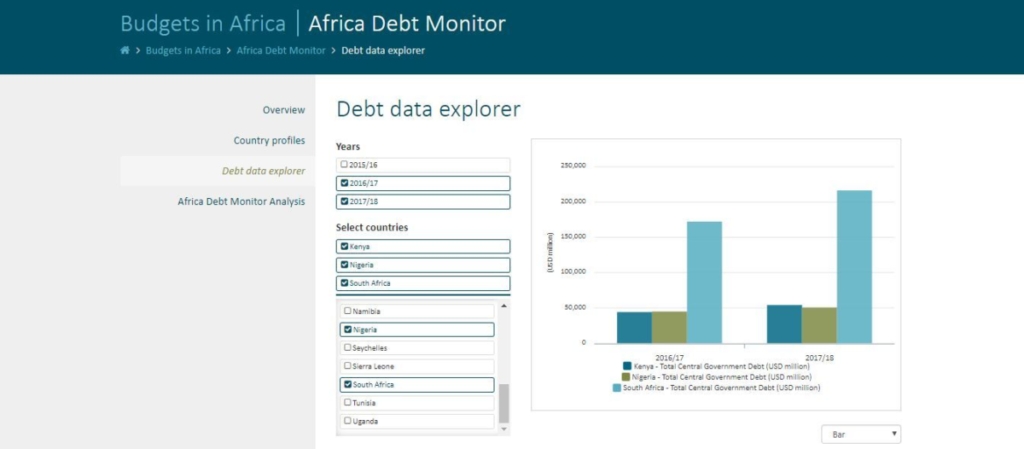 The ADM is part of CABRI's effort to collect and generate knowledge on sustainable public debt management in Africa. CABRI is an intergovernmental organisation that works with African finance and budget ministries in developing and implementing reforms that lead to more functional public financial management systems. The ADM currently covers 20 countries, namely: Botswana, Burkina Faso, Cameroon, Central African Republic, Côte d'Ivoire, Eswatini, Ghana, Kenya, Lesotho, Liberia, Madagascar, Malawi, Mauritius, Namibia, Nigeria, Seychelles, Sierra Leone, South Africa, Tunisia and Uganda.
As a repository developed by an African organisation in consultation with debt managers, the ADM's content reflects the priorities and information requirements of ministries of finance and budget. As part of this project the organisation is also publishing the ADM Analysis series, a set of reports which investigate trends in debt management in Africa using quantitative and qualitative information available on the ADM. The first three reports of the series are entitled: More debt reporting, more marketable debt; Primary dealer systems and stock exchange; and Three Cs for Debt Management Offices: Co-ordination, consistency and clarity. They are available on CABRI's website.
Through the ADM, CABRI aims to encourage debt transparency at the country level and provide easier access to comparable information on central government debt in Africa. CABRI's Executive Secretary, Neil Cole, explains that: "By going beyond debt statistics, to provide information on institutional arrangements, policies and practices, the ADM allows government officials to assess their countries' capabilities to manage debt and associated risk. The ADM, provides debt-related information that is a prerequisite for effective decision-making, attracting investors and promoting debt sustainability."
Debt transparency is critical in this regard. Policymakers in borrowing countries need reliable debt information to make informed borrowing decisions. Creditors, donors, analysts, and rating agencies need it to assess sovereign creditworthiness, and to appropriately price debt instruments. Citizens need it to hold their governments accountable.
Media Contact:
Ludovic Froget
Communications and Marketing Manager
Email: Ludovic.froget@cabri-sbo.org
Tel: (+27) 082 882 3558
About CABRI
The Collaborative Africa Budget Reform Initiative (CABRI) is an intergovernmental organisation that provides a platform for peer learning and exchange for African ministries of finance, budget and planning. Since its inception, CABRI has investigated what works, what doesn't and under which circumstances from the perspective of the practitioner. CABRI understands that context matters, and it acts as a catalyst for change within countries.
Through its work, CABRI continues to strive to achieve its vision that: Across Africa, public financial resources are managed with integrity, transparency and accountability for efficient and effective service delivery, sustainable economic growth and development.
Twitter: @CABRI_SBO
#AfricaDebtMonitor #BudgetTransparency