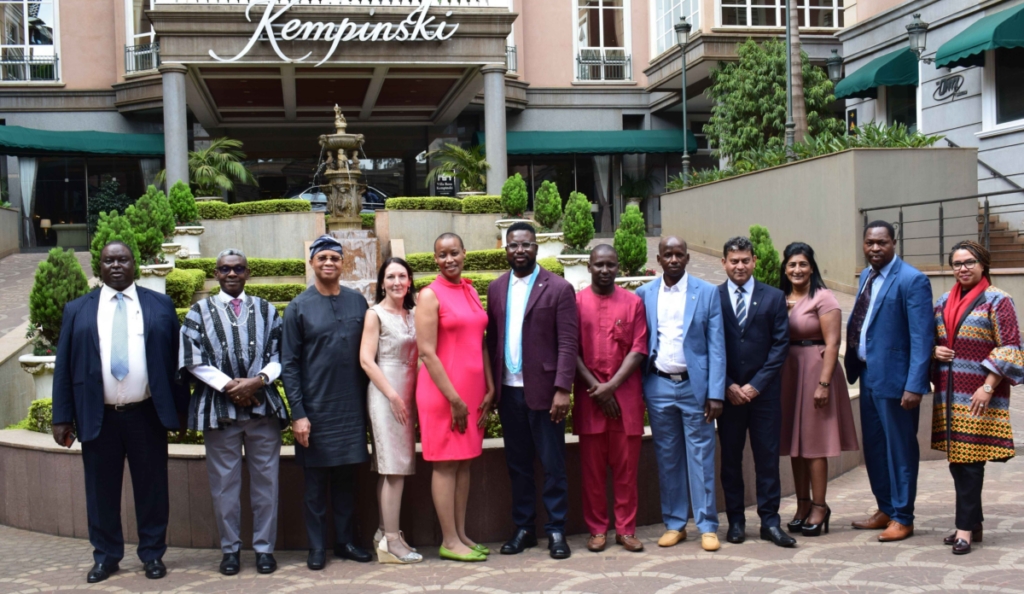 CABRI member country, Kenya, hosted us for our 25th Management Committee (MC) and 13th General Assembly (GA) meetings on May 24 and 25, respectively.
The MC meeting was chaired by the outgoing Chairman, Mr. Ben Akabueze, Director General of the Budget Office of the Federal Republic of Nigeria. Mr. Akabueze was joined by CABRI's new leadership, Dr. Kay Brown, Executive Secretary, Mr. Andisile Best, Head of Technical and Ms. Rajeshree Subramoney, Head of Operations and Finance as well as, Mrs. Soonsyra Lowe Nicolas, Stakeholder Liaison Manager. Members of the MC in attendance included Mr. Samuel Kiiru, Director of Planning at the National Treasury of Kenya, and virtually, Ms. Sheila Thipe, Chief Director, Public Finance Statistics at the National Treasury of South Africa, and Mr. Rodrigue Chaou, Director General of the Budget in the Ministry of Economy and Finance, Benin.
Mauritius, as Chair of CABRI's GA for 2023, served as an ex-officio member of the MC and was represented by Mr. Mahen Rawoteea, Director at the Ministry of Finance, Economic Planning and Development.
Elected by members of CABRI's GA, the MC is appointed for a two-year term and consists of seven members - five member countries are appointed by the GA while the Executive Secretary and the Chairperson of the GA serve as ex-officio committee members. The MC meets quarterly.
The GA meeting in Kenya culminated with the election of Mauritius as the Chair of CABRI's MC for the next term. Mauritius will be supported in this mission by member countries: Ghana, Kenya, Rwanda, and The Gambia.