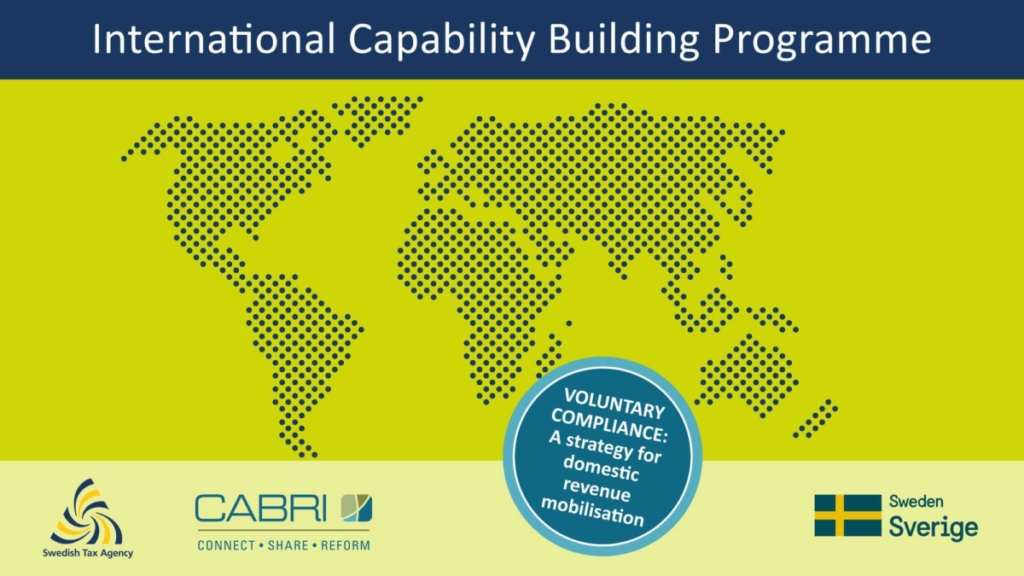 The 3rd round of the International Capability Building Programme (ICBP) on voluntary tax compliance with the Swedish Tax Agency was launched on the 26th of October and participating country-teams from South Africa, Zambia, Nigeria and Kenya are already fully engaged in the programme which will span over a year.

The ICBP consists of four rounds. The country-teams are comprised of officials from tax agencies and Ministries of Finance and each country-team is assigned a coach from the Swedish Tax Agency throughout the duration of the course.

The ICBP is hosted by the Swedish Tax Agency in collaboration with CABRI and is funded by the Swedish International Development Cooperation Agency (Sida).
We wish the country-teams the very best as they embark on their Problem-Driven Iterative Adaptation (PDIA) journey.