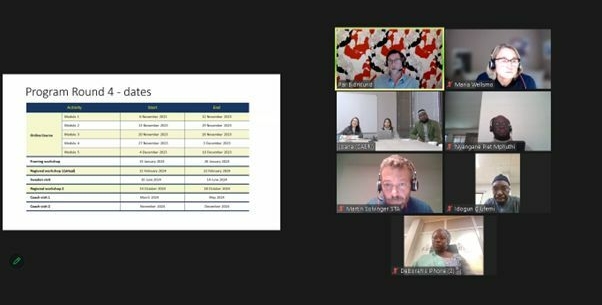 How time flew!
On 1 November, CABRI in collaboration with the Swedish Tax Agency (STA) successfully launched its 4th edition of its longstanding partnership, the International Capability Building Programme (ICBP) on Voluntary Tax Compliance. Funded by the Swedish International Development Cooperation Agency (Sida) the programme aims to assist participants develop capability to address problems that hinder voluntary tax compliance in their respective countries.

Country-teams Kenya, Nigeria, South Africa and Zambia have signed up to be part of this partnership to not only increase voluntary tax compliance but to increase trust amongst their citizens and tax administrations. The assumption is that an increase in paid taxes will eventually contribute to domestic revenue mobilisation.

Each country-team will be assigned a coach from STA to guide and offer support throughout the 12-month programme. Officials from tax agencies and ministries of finance will kickstart the programme with a 5-week online course, followed by a framing workshop where coaches will visit the teams to assist in deconstructing their problems. Thereafter, country-teams will engage in a regional workshop to track progress they have made since the programme started and visit the STA headquarters in Sweden for further peer-learning engagements.

We wish the 4th Cohort all the best in their journey to improve voluntary tax compliance!