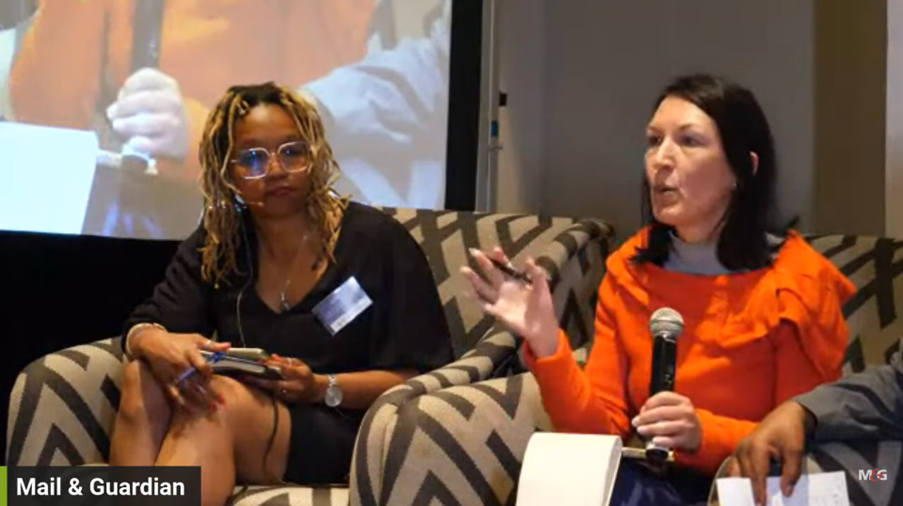 The first budget of South Africa's democratic era was tabled in Parliament on 22 June 1994. The context of a Government of National Unity working to transition towards a just and equitable national fiscus, nearly 30 years later, is worth reflecting on.

It is against this backdrop that the South African Health Technologies Advocacy Coalition (SAHTAC) and Imali Yethu – Civil Society Coalition for Open Budgets, held a roundtable on 30 August on: Public budgeting and inclusive governance – the role of policy, oversight and activism.

Invited as a guest speaker, Dr Kay Brown's presentation focused on exploring meaningful participation and collaboration between governments and civil society to deepen accountability in public finances.
She highlighted the importance of collaboration between different stakeholders to ensure budgets serve people's needs: "The how and why matter, but meaningful outcomes for people should remain the focus." Dr Brown then joined Honourable Lechesa Tsenoli, Deputy Speaker, National Assembly, Parliament of South Africa, for an engaging Q&A session.
The roundtable aimed to take stock of the progress that has been made towards an accountable, transparent and participatory budget process in South Africa and focused on five key points:
1. South Africa's commitments in the Open Government Partnership;
2. The possibility of further meaningful participation in budget prioritisation;
3. Opportunities for engagement and access to reliable information by citizens for engagements in budgetary processes throughout the budget cycle and budget analysis.;
4. How to influence the work of legislatures in the budgetary process and hold the government accountable to budget commitments and
5. Advocating for a 2% allocation in Health Research and Innovation.
Read the full report by Mail & Guardian

Watch Dr Brown's intervention (starts at 2:02:11)