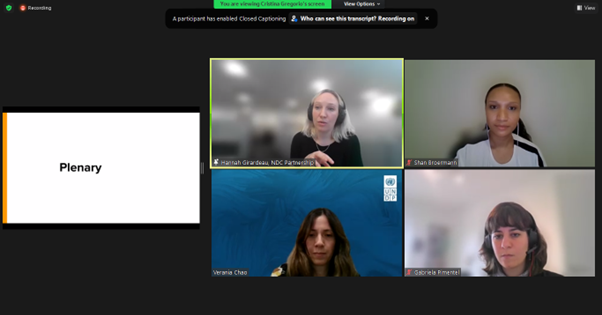 On 24 May 2023, in partnership with the United Nations Development Programme (UNDP) and the United Nations Framework Convention on Climate Change (UNFCCC), CABRI facilitated a breakaway session at the Strategic Pillars for Enhancing Gender Equality and Social Inclusion within Climate Finance workshop.
The key focus of the workshop is exploring key pillars in climate finance related to governance and institutional aspects, resource planning and allocation, accountability, and capacity building.
Research shows that there are gaps in gender-responsive finance and the use of non-traditional financing approaches to ensure gender equality is integrated into the implementation of the Nationally Determined Contributions (NDCs) and Integrated National Financing Frameworks (INFFs.) In the breakout rooms, discussions sought to initiate strategies for mobilising resources and applying integrated planning and implementation frameworks that fully connect gender equality with climate action and sustainable development.
Countries, namely, Bangladesh, Chile, Fiji, Indonesia, Nepal, and Nigeria presented their experiences that successfully integrated gender and climate change which paved the discussions in the breakout room 'Resource Planning and Allocation,' facilitated by Shanaz Broermann, CABRI Climate Change Specialist. The interactive session centered on sharing good practices and overcoming challenges. Thus, unpacked key elements in enabling environments that support achieving solutions.