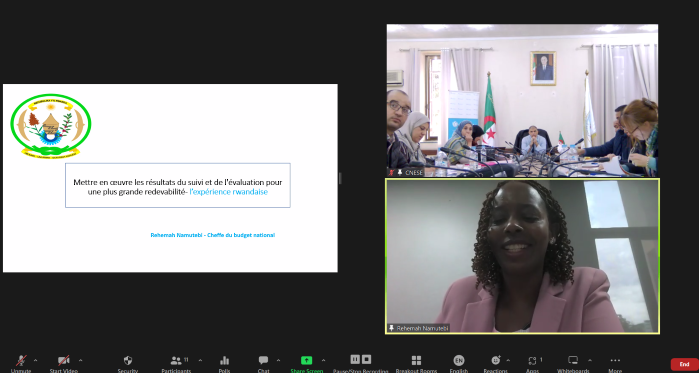 On 6 December, we wrapped up the fourth module of the programme "Strengthening capabilities for the implementation of programme-based budgeting in Algeria". The module focused on monitoring, reporting and analysis – including monitoring of actual expenditures versus planned/approved expenditures, identification of problems and corrective actions, monitoring at programme/activities/outputs/inputs levels and the preparation of financial/implementation reports.
The transfer of experiences, practice and lessons learnt on the continent on programme-based budgeting is a key aspect of this training programme in partnership with the National Economic, Social and Environmental Council (CNESE), UNICEF Algeria, and the National Body for the Protection and Promotion of Childhood (ONPPE). Module 4 did not disappoint in that regard as it brought together guest speakers from the African Development Bank, the South Africa National Treasury and the Republic of Rwanda.
Module 5 is scheduled in January 2023 and will be dedicated to the budgeting of actions included in the National Action Plan (NAP) for childhood.
The overarching goal of this training programme is that all stakeholders including directors and budget officers, in national institutions responsible for children and members of the ONPPE permanent committee, master programme-based budgeting tools as well as the elements of the child satellite account and adapt them to the reform, programmatic and political contexts of Algeria.