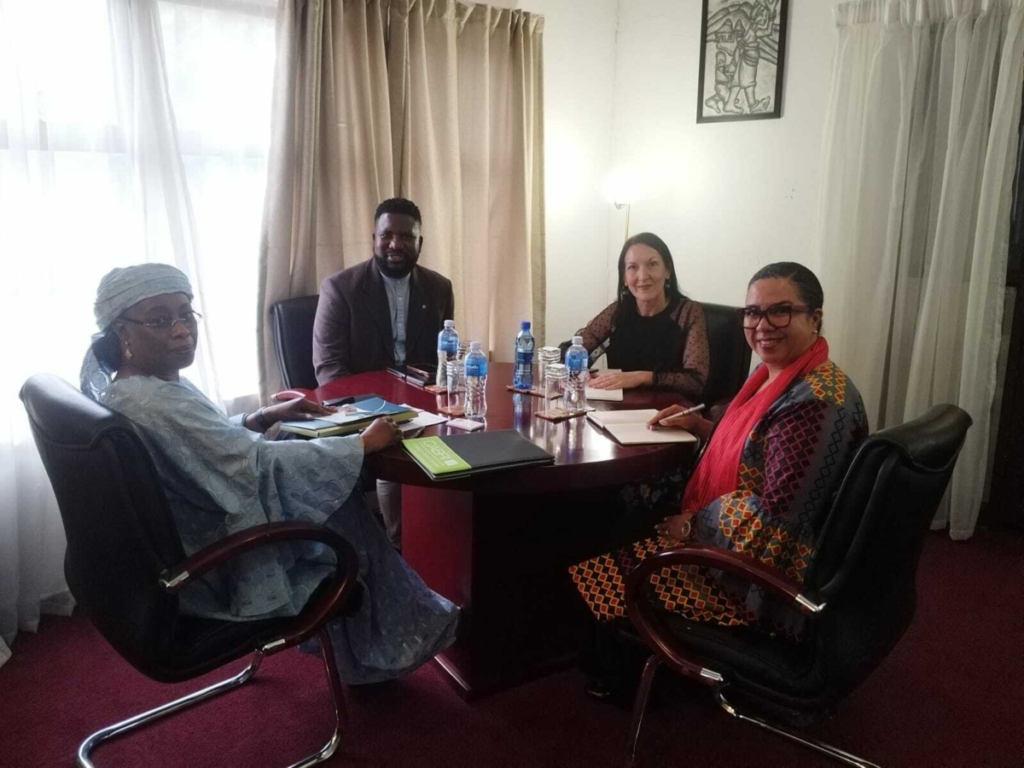 This morning, the Executive Secretary of CABRI, Dr Kay Brown had a working session with Her Excellency (H.E) Mrs Safiatou NDIAYE, Ambassador of Senegal to South Africa. Accompanied by Andisile Best, Head of the technical team and Soonsyra Lowe Nicolas, this working session allowed Dr Brown to express her commitment to consolidate CABRI's partnerships and collaborations with our member countries.
Senegal, a CABRI founding member since 2007, has participated in and supported CABRI's work for many years. Senegal's government officials have benefited from CABRI, through CABRI's support and partnership on critical Public Financial Management (PFM) issues such as Transparency and the Use of Country Systems; a programme that the Ministry of Finance of Senegal was dedicated to.
We thank H.E. Mrs. Safiatou NDIAYE for this working session and look forward to our future collaborations.