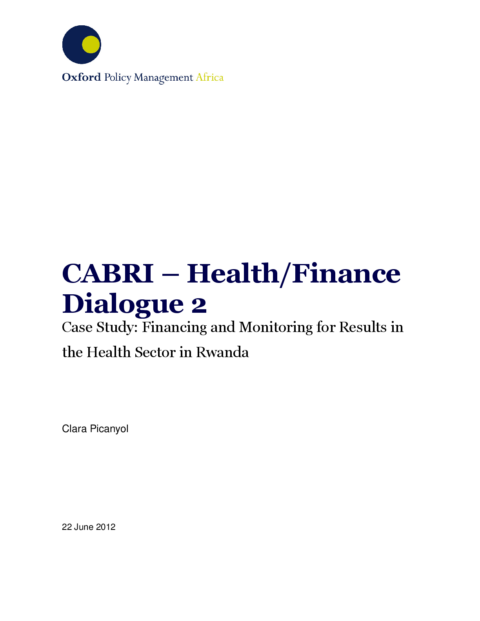 en
Download (500.1 KB)
Content
1. Introduction
2. Key health reform areas in Rwanda
3. Measuring the impact of results-based financing in Rwanda
4. Conclusion

This case study formed part of the second CABRI dialogue on ensuring value for money in the health sector. It provides an overview of the Rwandan case, which has moved systematically towards an output orientation in public management and public finance, and has gone further than most countries in result-based financing of health facilities.
Year: 2012 Theme: Value for money, Health Countries: Rwanda Language: English