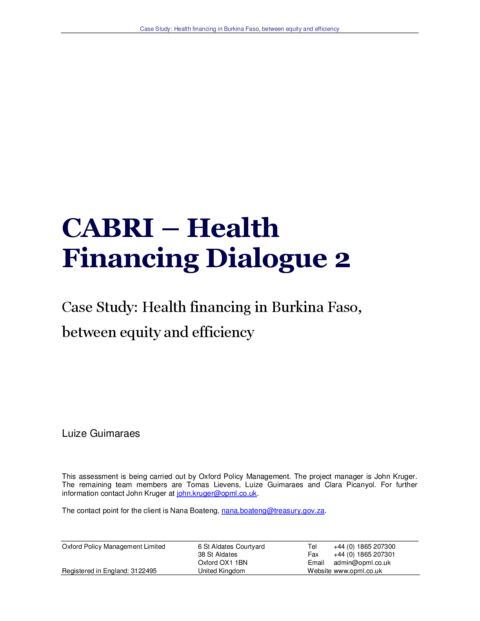 en
Download (931.3 KB)
Contents
1. Case study
2. Financial and healthcare situation in Burkina Faso 10 years from the MDGs
3. A health funding reform
4. Way forward
5. The task

This case study formed part of the second CABRI dialogue on ensuring value for money in the health sector. It presents the epidemiological situation in the country, with a brief description of the primary healthcare system in Burkina Faso and its funding, as well as the cost of access to health care for the population. The second section discusses subsidy measures set up in 2006 in response to the context presented above, with a brief analysis of their impact.
Year: 2012 Theme: Value for money, Health Countries: Burkina Faso Language: English