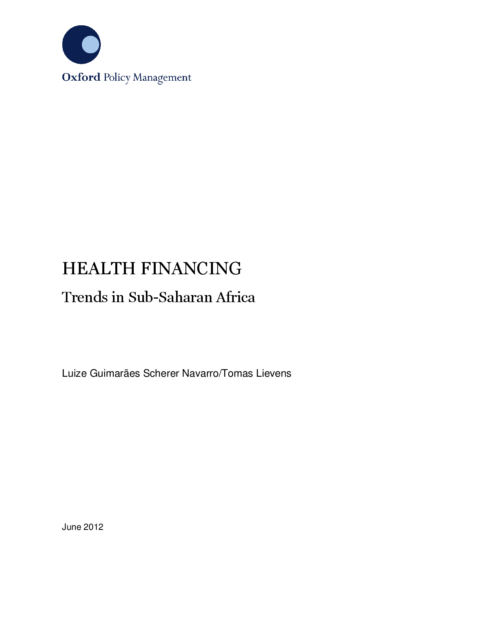 en
Download (2.0 MB)
Contents
1. Introduction
2. Health financing framework: objective and policy instruments
3. Two common trends in health financing in sub-Saharan Africa
4. Conclusion

This study formed part of the second CABRI dialogue on ensuring value for money in the health sector. It provides an overview of health financing trends in sub-Saharan Africa, and looks specifically at performance-based financing and targeted free health services.
Year: 2012 Theme: Value for money, Health Language: English