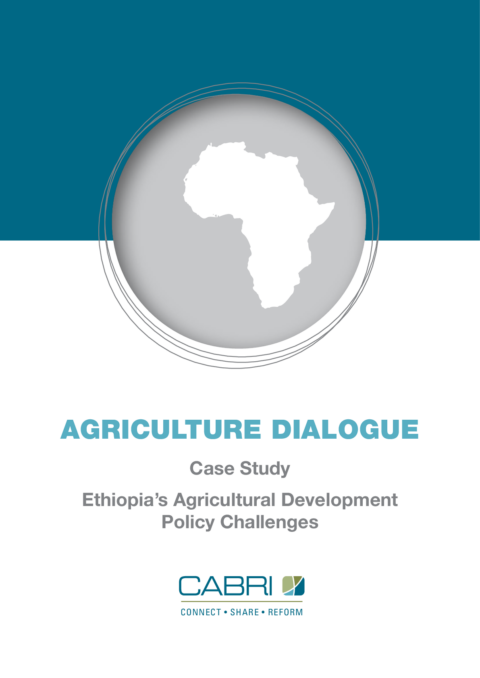 en
Download (270.8 KB)
Contents
1. Introduction
2. Agricultural intensification vs industrialisation
3. Smallholder agriculture vs large commercial farms
4. Further dialogue issues

This case study on Ethiopia formed part of the CABRI dialogue on ensuring value for money in the agriculture sector. It summarises the policy challenges faced in promoting growth in the Ethiopian agricultural sector. The paper assesses the policy directions pursued by the government, the position of the agriculture sector in the country's development priorities, and the support given to stimulate growth in agriculture.
Year: 2013 Theme: Value for money, Agriculture Countries: Ethiopia Language: English