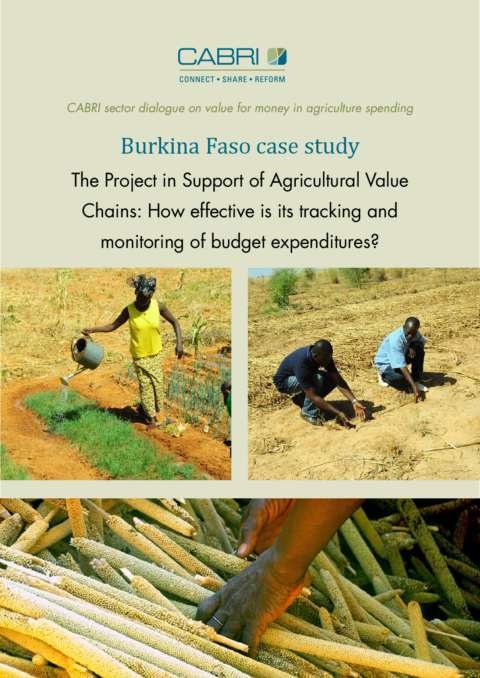 en
Download (1.7 MB)
Contents
1. Introduction
2. PROFIL: an overview
3. Assessing the PROFIL tracking and monitoring system
4. Conclusion

This case study was prepared for CABRI's Agricultural Sector Dialogue series. It sheds some light on issues of budgeting for agriculture through a close examination of the Project in Support of Agricultural Value Chains (PROFIL). The objective of the study is to examine the tracking and monitoring system of PROFIL's budget, and to provide policy officials with inputs for a dialogue on budgeting for agriculture.
Year: 2014 Theme: Value for money, Agriculture Countries: Burkina Faso Language: English