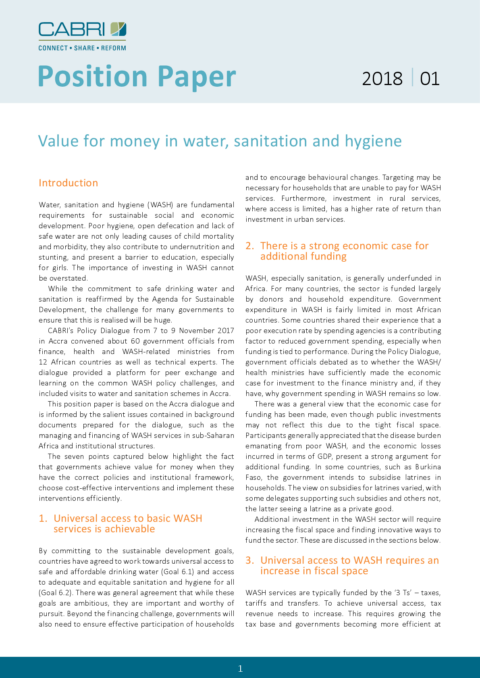 en
Download (208.1 KB)
Water, sanitation and hygiene (WASH) are fundamental requirements for sustainable social and economic development. Poor hygiene, open defecation and lack of safe water not only are leading causes of child mortality and morbidity, they contribute to undernutrition and stunting, and present a barrier to education, especially for girls. The importance of investing in WASH cannot be overstated.
While the commitment to safe drinking water and sanitation is reaffirmed by the Agenda for Sustainable Development, the challenge for many governments to ensure that this is realised will be huge.
This position paper is based on CABRI's Policy Dialogue held in Accra in November 2017 and is informed by the salient issues contained in background documents prepared for the dialogue, such as the management and financing of WASH services in sub-Saharan Africa and institutional structures.
Year: 2018 Theme: Value for money, Water Sanitation and Hygiene Language: English