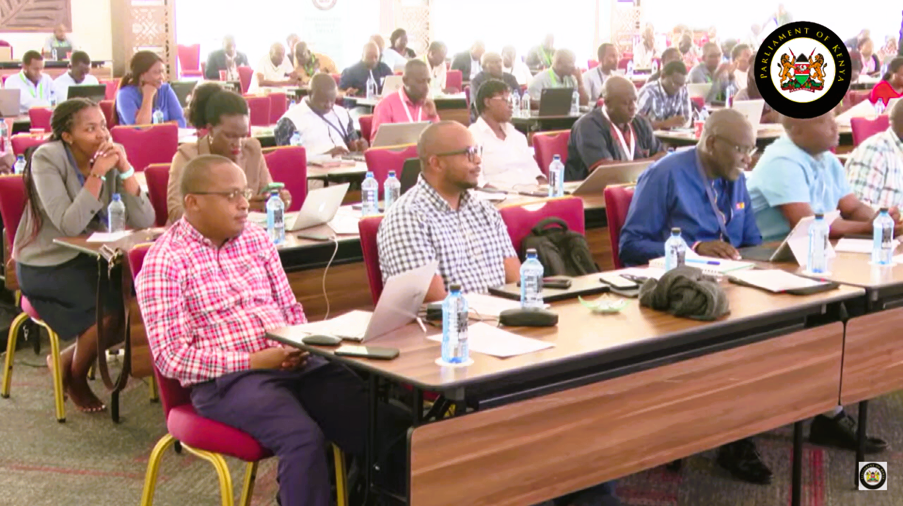 At the recent Sixth Annual Conference for the African Network of Parliamentary Budget Offices (AN-PBO) hosted by the Parliament of Kenya in Nairobi, CABRI played a pivotal role in a session focusing on "The Role of PBOs in Supporting Public Participation in the Budget Process." This session, held on August 30, 2023, explored how Parliamentary Budget Offices (PBOs) contribute to enhancing citizen engagement in national budget processes.
Public participation in budget processes is more than a procedural requirement. It is the essence of democratic governance. It encompasses upholding democratic principles, championing transparency, advocating for accountability, promoting equitable resource allocation, and fostering trust in government.
However, meaningful public participation goes beyond superficial involvement. It is about fostering cooperation and accuracy in information sharing, engaging with the executive branch, collaborating with Civil Society Organizations (CSOs) as extension and champions for citizens, committing to transparency, and striking the right balance between independence and cooperation.
A shining example that still stands out, is from one of the CABRI member countries, South Africa – and it is the successful public involvement in the "Vulekamali" initiative. This collaborative and co-creation project between the South African government and civil society, epitomises genuine public engagement throughout its lifecycle. South Africa's commitment to explore the possibility of developing a fiscal transparency portal was overachieved. Vulekamali is a testament to unwavering dedication to a shared, albeit undefined, goal – yet with each party willing to hold hands and fumble systematically towards achieving something.
The sustainable establishment of the Imali Yethu coalition supported the project's success. Imali Yethu is made up of various civil society organisations committed to exploring co-creation and render budget information more accessible, user-friendly, empowering and thereby achieving open and accountable governance.
Key success factors from Vulekamali, as takeaways for the PBOs, include a deep and respectful partnership that prioritised mutual trust and clear communication. Collaborative decision-making and feedback loops, including open and transparent procurement processes, contributed to continuous improvement. Transparency through data sharing and mutual accountability measures enabled impact tracking. An evolutionary approach to collaboration ensured adaptability and iterative improvements – with citizens consulted at various stages, including through civic information drives, data quests, and hackathons.
To empower citizens for genuine engagement, PBOs should critically evaluate their processes. This includes ensuring open and rotational exposure of CSO organisations – using the same organisations not only alienates others but may potentially saturate the messages, providing citizens with comprehensive knowledge, allowing them to make their own decisions, being responsive with credible feedback, nurturing an informed populace, and valuing diverse views are all vital.
Challenges in promoting public participation include the complexity of data and processes. These challenges can be addressed by simplifying complex data presentation, maintaining regular dialogues and sessions with CSOs, establishing mechanisms to verify shared information, openly sharing methodologies and processes, and organising sessions to empower citizens and CSOs with tools to navigate complex information.
To bridge the gap in promoting public participation, PBOs should champion transparency and impartiality, enhance public engagement by hosting forums, collaborate with civil society and educational institutions, simplify information for broader accessibility, incorporate technology for effective communication, and invest in teams while building trust with the citizens.
As we navigate the dynamic landscape of public engagement, partnering with CSOs offers vast opportunities, albeit with inherent hurdles. Overcoming information saturation, scepticism, and false information requires an agile and forward-thinking strategy.
We solidify collaborations anchored in trust, precision, and reciprocal regard through simplification, continuous interaction, and meticulous verification. In this pursuit, we confront current obstacles and lay the groundwork for a future marked by transparency, enlightenment, and joint endeavours.