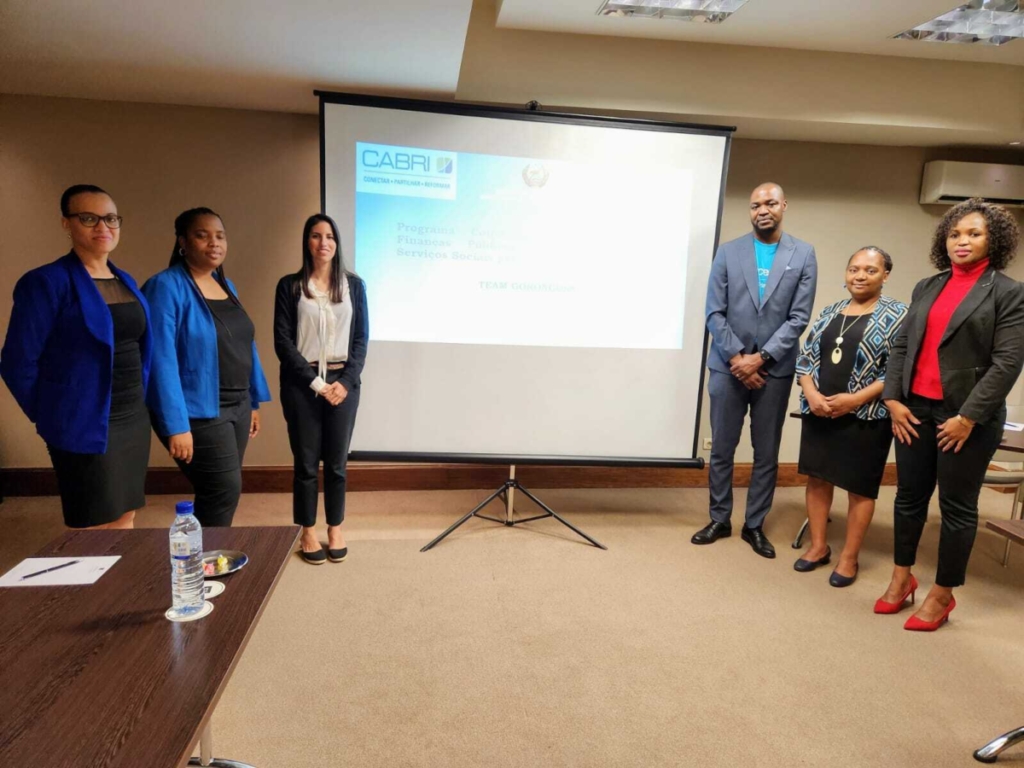 Joana Bento, Programme Manager for our Building Public Finance Capabilities (BPFC) programme was in Mozambique from August 21-23, for a country check-in with team Mozambique as part of the Building Public Finance Capabilities for Improved Social Services for Children (BPFCC) programme - a CABRI/UNICEF collaboration.

The visit was a great opportunity for us to hear viva voce from the team the progress that they have made thus far in addressing their problem statement: Weaknesses in the implementation of transversal sector programmes in Mozambique, but also a chance for the country-team to unpack some of the challenges that lie in the way, namely; with regards to the public investment management cycle, and how ongoing reforms in the country are aiming to address those weaknesses. This country mission also allowed Ms Bento to facilitate a reflection on practical next steps that the team will be implementing over the course of the coming weeks.

Last but not least, we know that the BPFC programme through the Problem Driven Iterative Adaptation (PDIA) approach emphasizes the "importance of navigating the local authorizing environment to ensure any initiative is locally led (or authorized)." It is comforting to know that team Mozambique has the full support of the local authorities. The country-team was indeed joined for a session by Ms. Cristina Matusse, Deputy National Director for Planning and Budget, Ministry of Economy and Finance.