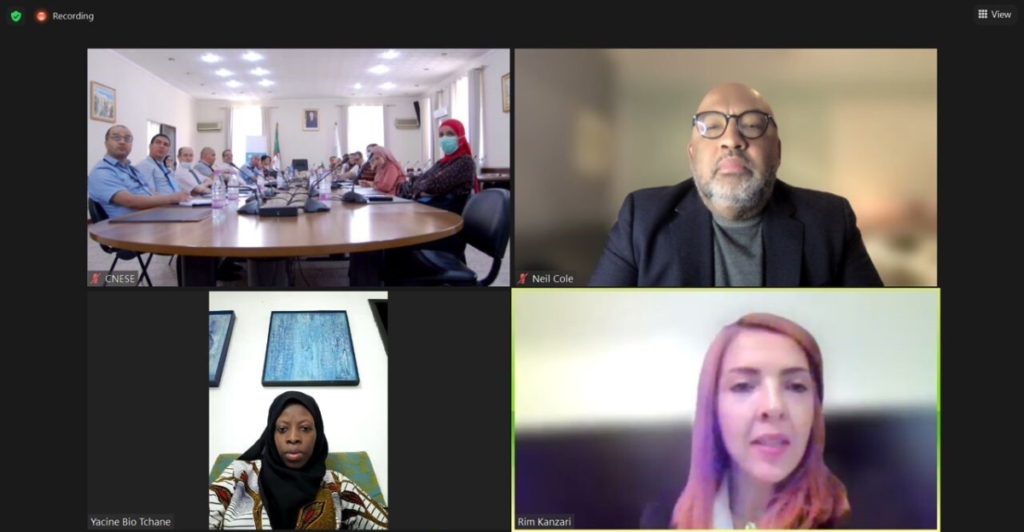 On 26 July, CABRI in partnership with UNICEF Algeria, the National Economic, Social, and Environmental Council (NESEC), and the Algerian National Body for the Protection and Promotion of Children (NBPPC) launched the "Strengthening capabilities for the implementation of Programme-based Budgeting in Algeria" programme with a three-day virtual training workshop. The workshop focused on Module 1 of the programme: Programme-based Budget (PBB) Concepts and Tools.
The partnership with the NESEC, UNICEF Algeria and the NBPPC, aims to assist Algerian Ministries and institutions in implementing a children-rights PBB as well as a satellite account that will assess social spending in support towards the rights of children.
Throughout this partnership, CABRI will develop a tailored, practical, and interactive programme for the Algerian administration based on decades of knowledge on Public Financial Management (PFM) experiences of countries, the understanding of the implementation of PBB by countries, as well as familiarity with Algeria's country systems.
"This will be one of many partnerships with UNICEF, as we are currently developing a regional training program on strengthening public finance skills using the Problem-Driven Iterative Adaptation (PDIA) approach.", said CABRI's Acting Executive Secretary, Soonsyra Lowe Nicolas in her opening remarks.
The training is delivered by Neil Cole, former Executive Secretary of CABRI and independent consultant on PFM, Yacine Bio-Tchané, Consultant in Public Finance specialised in francophone Africa and Rim Kanzari Ep Gabsi, Senior PFM Advisor - Budget Reform Expert from Tunisia.
Module 2 will focus on the preparation of the programme-budget.