Peer learning and exchange: COVID-19 vaccine financing, purchasing and distribution in Africa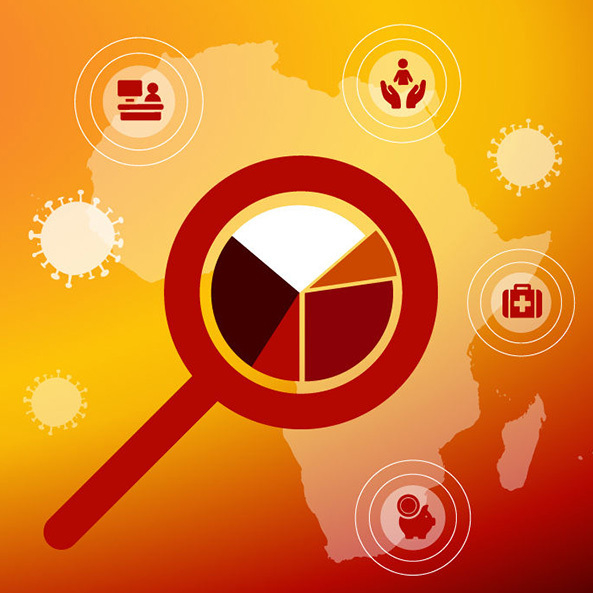 This peer learning and exchange event brought together officials from ministries of finance and health across Africa to learn from peer countries and experts about financing, costing, budgeting and implementing COVID-19 vaccine programmes. More specifically, this peer-exchange event aimed to improve the efficiency and effectiveness of COVID-19 vaccine programmes by sharing knowledge on:
how countries are and can most accurately cost all aspects of the COVID-19 vaccine programme and how these have been included in national budgets.
the financing options available to African countries and the implications of these, both in the short and medium term.
vaccine purchasing arrangements, how these have been decided on during the current crisis, and how concerns around efficiency and accountability in procurement are approached during an emergency.
the financial implications of rolling out the vaccine, including how countries can cost and budget for the roll-out, utilise non-governmental actors, and ensure funds flow efficiently to service-delivery centres.
Speakers
Dr Philipp Krause
Senior Advisor, CABRI
Dr Daniel Gebre-Michael Burssa
Senior Advisor to the Minister of Health: Federal Ministry of Health, Ethiopia
Ahmed Kouchouk
Vice Minister of Finance for Fiscal Policies & Institutional Reform, Ministry of Finance, Egypt
Gyude Moore
Senior Policy Fellow: Centre for Global Development
Dr Raymond Hutubessy
Senior Economist: Immunization, Vaccines and Biologicals Department, World Health Organization
Dr Shobha Hajarnis
Consultant, Principal Secretary's Secretariat, Ministry of Health, Seychelles
Dr Alex Amankwah-Poku
Head, Budget Development and Reforms, Budget Division, Ministry of Finance of Ghana
Dr Mark Blecher
Chief Director: Health and Social Development, South African National Treasury
Chidinma Ifepe
Head of Operations: African Medical Supplies Platform
Dr Diop Samba
Head of Regulatory and Legal Affairs at Regulatory Authority on Public Procurement of Senegal
Dr Hélène Barroy
Senior Public Finance Expert: Department of Health Systems Governance and Financing, World Health Organization
Dr Bakunawa Garba Bello
Senior Medical Officer in Disease Control and Immunization Dept of National Primary Healthcare Development Agency (NPHCDA)) (alternative Ministry of Health, Rwanda)